14 Nov 2012 — Tonje Thilesen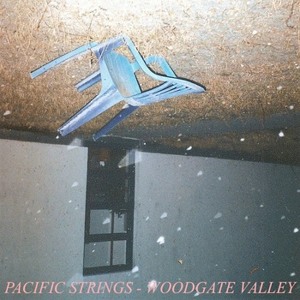 People often ask us what our favourite new musical acts from Berlin might be, but in matter of fact, most of the relatively small bunch of so-called 'Berlin bands' we've dealt with, are surprisingly not from the city of Berlin. In most cases these musicians are not even German; as the sweet-scented idea of moving to the free and open-minded European metropolitan Berlin has become a tempting idea for many, New Yorkers especially. But again, the diversity of languages is exactly what makes Berlin so exciting, and sides, we never found the war of 'Berlin expats' versus 'Berlin locals' a very important issue anyway. Pacific Strings are one of many outfits that includes members from different terrains, more exactly Rhode Island, UK and Munich, giving their short-lenghted, but allure dream pop a sense of adventurous movement. Woodgate Valley is their first EP effort together; a beautifully crafted album that may give out some vast thoughts to the sound of Beach Fossils or The Middle East.
Stream Woodgate Valley below, and don't forget to pre-order the cassette via CF Records.